Community Spotlight: Jayne's Flowers

---
Jayne's Flowers is a local independent flower shop with locations in Boston and Belmont, MA. They've provided quality, custom floral designs for a wide range of events and occasions for over 35 years all across the region.
---
About Jayne's Flowers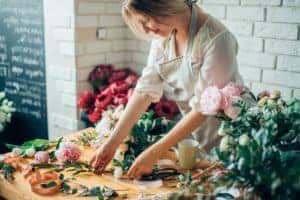 Jayne's Flowers takes great pride in being a local company and is dedicated to the Greater Boston community. They offer a wide range of arrangements from vases or hand-tied bouquets for anniversaries, holidays, or apologies, to elegant arrangements for corporate events, weddings, or large events.
Jayne's places a heavy emphasis on attention to detail and outstanding customer service. Their staff are well trained and always knowledgeable about their current inventory and which flowers are in season so they can offer suggestions and provide the perfect flowers for any occasion.


---
Supporting Local Neighborhoods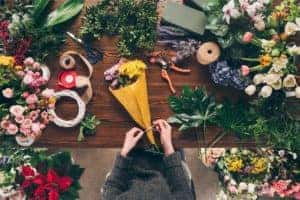 Jayne's delivers to hospitals, cemeteries, funeral homes, businesses, private residences, halls, and other locations throughout the Greater Boston Area. Just a few of the local neighborhoods and cities they deliver include:
Cambridge
Belmont
Waltham
Waverley
And many others
---
Serving Any Need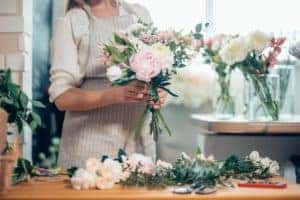 Jayne's seeks to serve any need, whether it's a personal Mother's Day bouquet in May or table centerpieces for a major business convention in the summer or fall. Any size event, any time of year, they are ready to create the flower designs you need.
If you're a business, they offer corporate consultations straight from their website. If you're looking for a quick pick, Jayne's offers a wide range of pre-made designs on their website, which you can search based on occasion, flower type, price, color, and style. Their prices range from low to high depending on your custom needs.
They also offer pick-up or delivery. Their shop is open Monday through Saturday from 10 a.m. to 3 p.m.

---
Giving Back to the Community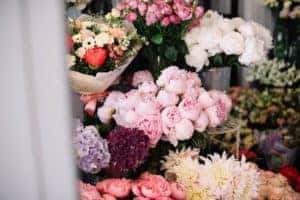 As a part of this community, Jayne's takes pride in their ability to give something back. They have paired with the Foundation for Belmont Education's Spread a Little Sunshine Daffodil Campaign. This seasonal fundraiser for the organization allows deliveries of daffodils throughout the area with the proceeds going to support FBE programs, services, and grants to enrich the education provided by Belmont Public Schools.
The goal of FBE is to work with residents and businesses in the Belmont area to support projects and initiatives created and organized by staff, teachers, and administrators to supplement public support for education. These programs foster creativity and engage the interest of students and sustain excellence in programming among local public schools. It's just one small way they help brighten the future of students in this area.
---
Support Local Flower Shop
Just as Jayne's supports their community, it's important for those of us who live here to support local businesses. By supporting Jayne's, your money stays in the community and raises the standard of living for everyone here. To learn more about the floral arrangements provided by this local business, check out their Facebook or Instagram profiles, or call them at (617) 993-3641.
---