OIL CHANGE NEAR DANVERS MA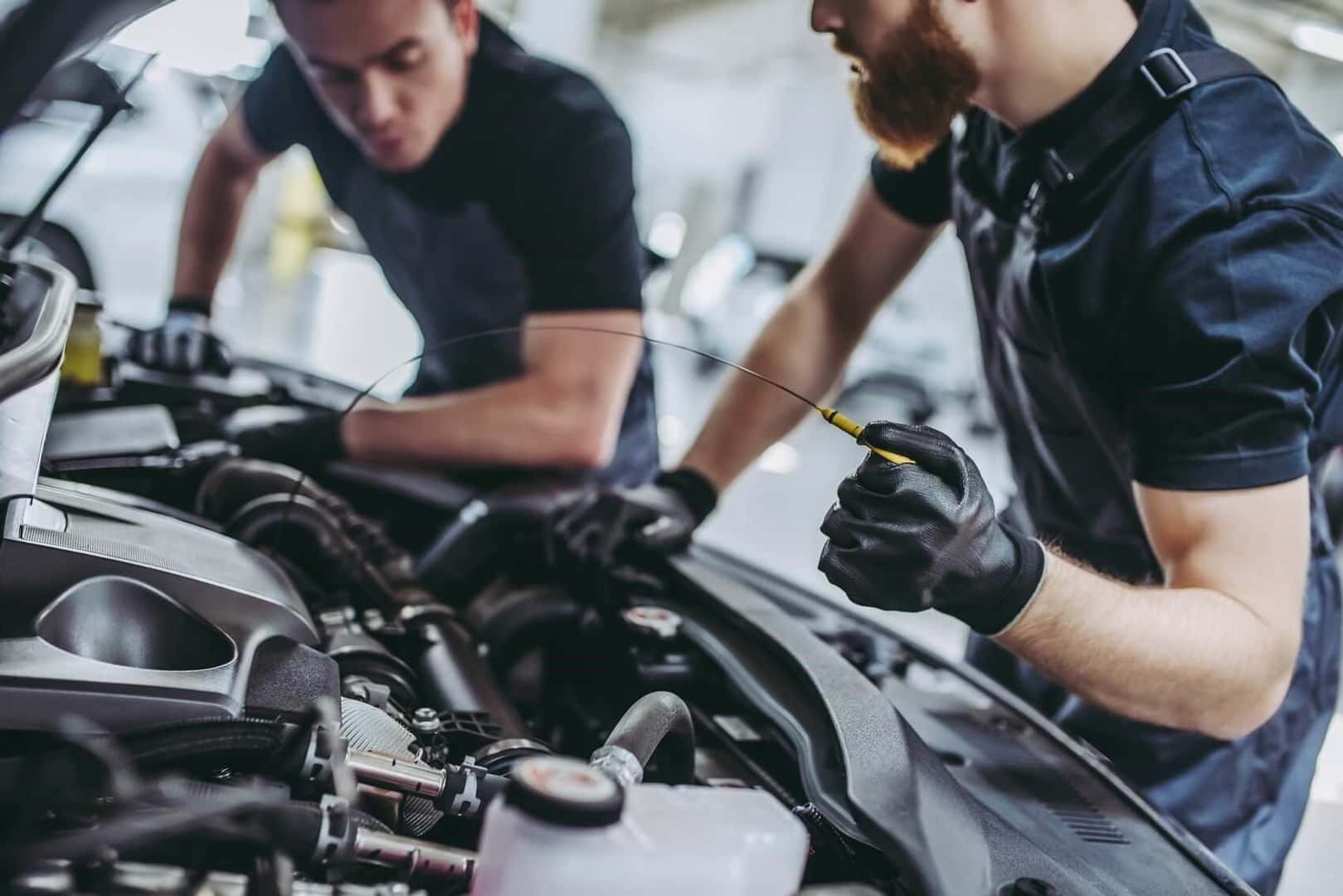 The oil that runs through the engine of your vehicle is vital to maintain adequate health and performance. Oil does everything from lubricating parts to preventing rust, but over time the oil will become dirty and ineffective. When this occurs, an oil change is necessary.
At Ira Lexus of Danvers, our team of trained technicians are ready to help anyone change their oil, along with many other services. If you think you're due for an oil change, contact our service center and 
SCHEDULE AN APPOINTMENT. 
SIGNS THAT YOU NEED AN OIL CHANGE
If you're not sure whether you need to replace your oil, here are a few signs that suggest it's time to make a change:
Dashboard Light: If the oil change or check engine light is lit up on your dashboard, it's a clear indicator that you need to take a look at your oil.
Oil Color: Oil should have a golden hue, with no sludge or dark spots to be found. If you look at the color of your oil, and it's thick, black, or tar-like, it's time to schedule a service appointment.
Excessive Smoke: It's normal for smoke to be emitted from your tailpipe. However, if there is an excessive amount of smoke being released, or especially if smoke starts escaping from under the hood, it's important to get your vehicle checked. It's possible that your oil will need to be changed.
Mileage: This is the most reliable way to track your oil changes. It's recommended that you change your oil every 4,000-5,000 miles, depending on the age and condition of your vehicle.
Overheating: If you begin to smell oil or gas while inside your car, or if you hear any knocking or banging sounds in the engine, it's important take your car in for inspection. Without regularly changing your oil, it's possible your engine can overheat.
WHERE TO CHANGE YOUR OIL NEAR DANVERS MA
At our dealership, we have a team of technicians with years of training and experience ready to change your oil. The process of changing oil in a vehicle is quick and routine. After draining out the old oil, we'll replace it with brand-new fluid.
Every car is unique, and may require a specific type of motor oil, so we'll be sure to use only high-grade, quality strength oil to better ensure the longevity of your vehicle.
Our state-of-the-art facility allows our team to utilize advanced technology to efficiently repair your vehicle. In addition to changing your oil, we'll also thoroughly inspect your vehicle to ensure everything under the hood is functioning properly. If we see an issue, we'll let you know, suggest the appropriate repair, and get you back on the road quickly.
STOP BY FOR AN OIL CHANGE TODAY
Routinely changing your oil is a vital part of maintaining the health of your vehicle. At Ira Lexus of Danvers, we want to help with all your automotive needs, so if you think it's about time to replace your motor oil, contact our service department and schedule an  
OIL CHANGE TODAY
!