What Is a Hybrid Car?

---
While hybrid cars have been in the U.S. since 1999, they've grown in popularity over the years thanks to their greener driving solutions. Before you get behind the wheel of a luxurious Lexus hybrid, though, you'll likely want to learn more about this alternative type of car.
To help our friends in the North Andover, Peabody, and Danvers, MA, areas, we at Ira Lexus of Danvers are here to answer the question, "What is a hybrid car?" Keep reading to become a hybrid expert in no time or browse our Lexus hybrid inventory here.
---
What Is a Hybrid Car?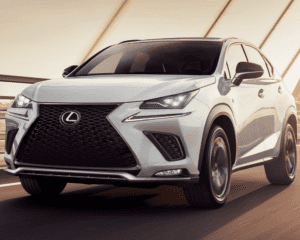 A hybrid car is a combination of a gas and electric vehicle. It runs using a combination of these types of energies, although you can select to travel using just electric energy for an environmentally friendly option.
Since they're partially powered by gas, these cars feature all the traditional components such as an engine, a transmission, a fuel tank, and more. Because the electrical energy needs somewhere to go, your hybrid Lexus model includes these additional components:
Traction battery pack: Stores the electrical energy
Electric traction motor: Makes your car's wheels spin when driving in electric-only mode
Electric generator: Captures electrical energy through brake regeneration
Unlike plug-in hybrids, you don't charge traditional hybrid cars. Instead, they use a process called regenerative braking to capture the energy when friction is applied to your brakes. That means, your hybrid is constantly recharging the electrical components of your car.
3 Reasons to Drive a Hybrid Car
Driving a hybrid car offers numerous benefits. Here's a quick list of just three reasons to drive a hybrid car:
Zero Tailpipe Emissions: When driving in electric-only mode—by choosing the EV drive mode on select Lexus hybrids—your vehicle produces zero tailpipe emissions. Without these emissions, you're reducing the volume of greenhouse gases, such as carbon dioxide, that have a negative effect on the environment
Increased Fuel Efficiency: Since you have two energy sources fueling your commute, you're sure to see an increase in your fuel efficiency when you drive a hybrid car. Take the Lexus ES, for example. Its conventional model receives an EPA-estimated 25 city/34 highway MPG. Its hybrid model, on the other hand, bumps that up to an EPA-estimated 43 city/44 highway MPG, which is sure to help you spend less time at the pump.
Federal & State Incentives: You help a lot of people when you drive a hybrid car. Not only are you taking steps to make our planet a greener place, but you're also contributing less to the demand for imported fossil fuels. As a thank you, states offer incentives to purchase a hybrid car. This could include a rebate or other incentives for parts.
To learn about all the benefits of driving a hybrid car, be sure to visit our dealership!
Wide Variety of Lexus Hybrid Models
Driving a luxury hybrid though Lexus is a great choice. Not only will you have access to premium technology features and advanced safety features through the Lexus Safety System+ 2.0, but you'll also have your choice of several hybrid models.
Hybrid Lexus SUVs

Hybrid Lexus Sedans

Hybrid Lexus Coupes

Lexus NX
Lexus RX
Lexus UX
With six different hybrid models currently available, you'll find it easy to match one of these vehicles to your specific needs.
---
Which Lexus Hybrid Will You Choose?
Now that you know what a hybrid car is, you're ready to take to the streets of North Andover, Peabody, and Danvers, Massachusetts, behind the wheel of your perfect luxury hybrid model.
Choose the hybrid model that's right for you by contacting or visiting us at Ira Lexus of Danvers today!
---