Pros and Cons of Hybrid Cars

---
When looking to upgrade your North Andover, Peabody, and Danvers, MA, travels with a luxurious Lexus, you have lots of different options to choose from: body style, drivetrain, and the decision between gas and hybrid cars. We at Ira Lexus of Danvers are dedicated to providing the necessary resources needed to help you choose your next car. In this guide to the pros and cons of hybrid cars, we'll help you decide if this energy source is right for you. Ready to find out? Keep reading or skip ahead to begin browsing our inventory of Lexus hybrid models.
---
Pros of Hybrid Cars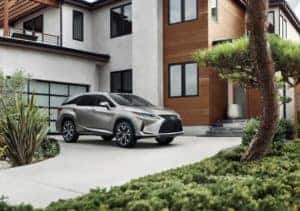 While hybrid cars aren't a new concept—in fact, hybrid cars have been on the market since the 20th century—they've grown in popularity in recent years for many reasons, mostly because of the benefits they offer. Let's take a closer look!
1.Environmentally Friendly Option
The planet is our home. Driving a hybrid car helps tidy up our collective home by reducing the harsh impact that gas-powered cars have on the environment. Gas-powered cars emit greenhouse gases, like:
Carbon dioxide
Methane
Nitrous oxide
When driving in electric-only mode—perfect for short commutes—your Lexus doesn't release any of these tailpipe emissions.
2.Less Time at The Pump
Since there are two energy sources with hybrid cars, you'll likely see an enhanced fuel efficiency that gives you the freedom to spend less time at the pump. Plus, with the ability to drive in electric-only mode, you can conserve gas. This will further help you get the most out of your hybrid fuel efficiency.
Cons of Hybrid Cars
There are a few setbacks to driving a hybrid car that are worth mentioning. Let's take a closer look at some of these potential setbacks.
1.Not an Emissions-Free Option
If you're looking to drive an emissions-free car, a hybrid may not be right for you. That's because this type of car will release emissions any time you're not driving with electric-only energy.
So, if you have a long commute ahead and can't travel using the energy saved in your car's battery, you'll need to disable electric-only mode. That means, you'll once again be emitting those greenhouse gases with your car's tailpipe.
2.Decreased Performance
If you want a speed demon to accompany you on your travels, a hybrid may not be the best option for you. That's because hybrid cars usually come with reduced performance specs. This could include features like:
Smaller engine size
Decreased horsepower and torque
Longer acceleration times
If you're looking for quick acceleration and jaw-dropping horsepower, a hybrid may not provide the performance specs you're looking for.
Lexus Hybrid Options

Once you've decided that a hybrid matches your needs, next comes the time to decide which of the six luxury hybrid models offered with Lexus is right for you. Plus, with a variety of SUV, sedan, and coupe hybrid options, you'll easily find your dream hybrid model.
Lexus Hybrid SUVs

Lexus Hybrid Sedans

Lexus Hybrid Coupes

Lexus UX
Lexus RX
Lexus NX
Learn more about these vehicles and their features by reading through our comprehensive reviews or by visiting our virtual showroom today!
---
Is a Hybrid Car Right for You?
If you're looking to drive a luxury vehicle in and around North Andover, Peabody, and Danvers, Massachusetts, that's environmentally friendly and offers a higher fuel efficiency, then getting behind the wheel of one of the six Lexus hybrid models is just what you need.
To find your dream Lexus hybrid, contact us or head over to Ira Lexus of Danvers today!
---