NEW VS USED CAR
Buying a vehicle near North Andover, Peabody, or Danvers is exciting with so many options at your disposal. Still, you may be questioning whether you should go the new or pre-owned route.
Luckily, our team at Ira Lexus of Danvers created this guide to a new vs. used car. Discover the advantages of both types below, and feel free to contact us if you have any questions.
ADVANTAGES OF NEW CARS
There are many reasons why you may want to buy new. First, it's a great way to get the latest technologies, such as Apple CarPlay™ and Android Auto™ smartphone integration. Plus, more modern cars are coming with advanced safety features, including Blind Spot Warning and Lane Keep Assist. If you're wanting cutting-edge tech to help keep you connected, entertained, and safe, then buying new may be the way to go.
Another benefit to  
BUYING A NEW CAR
 has to do with options. With so many versions of a model that interests you, it's easy to find the exact one that you want. It's also easy to customize a new vehicle to get the color, trim, and additional options that you desire.
Furthermore, buying new ensures that there's no wear and tear on the automobile. There are no previous owners, as well, and it's never been in accident. Plus, new cars come with warranty coverage that's good for at least three years and 36,000 miles. So, if an unexpected repair is needed, you can rest easy knowing you'll be covered.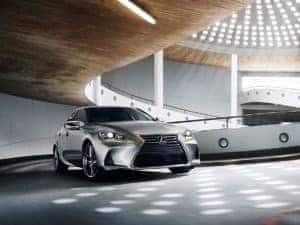 ADVANTAGES OF USED VEHICLES
However, that's not to say that  BUYING USED doesn't have any benefits. In fact, there are lots of advantages to get a pre-owned automobile.
New cars tend to depreciate as soon as you drive off the lot. In fact, they can lose between 20 and 30 percent of their value right away. Also, some vehicles can depreciate up to 50 percent within the first three years of ownership.
If you decide to buy a used car, the bulk of the depreciation has already occurred. So, if you decide to sell your car down the road, you could do so for nearly the same amount you paid for it. Still, if you buy new and decide to sell it later on, you may end up taking a bigger loss.
Another reason to buy used is the opportunity to get all kinds of great features. We mentioned before that new automobiles are offering more and more cutting-edge technologies. However, those models may not align with your budget. If you go the pre-owned route, you could shop in a higher class of cars to get the amenities that you want.
CHECK OUT OUR NEW & USED AUTOMOBILES TODAY
Whether you decide to buy new or used, you'll get a dependable vehicle that'll help enhance your travels around North Andover, Peabody, and Danvers.
To get started on finding your dream car,  
STOP BY IRA LEXUS OF DANVERS
. One of our staff members will walk you around our showroom and lot to show what models we have available. You'll even get to test drive a few to see which one works for you and your lifestyle.
Don't wait. Start shopping for a new or used automobile at our Lexus dealership today!