LEXUS DEALER DANVERS MA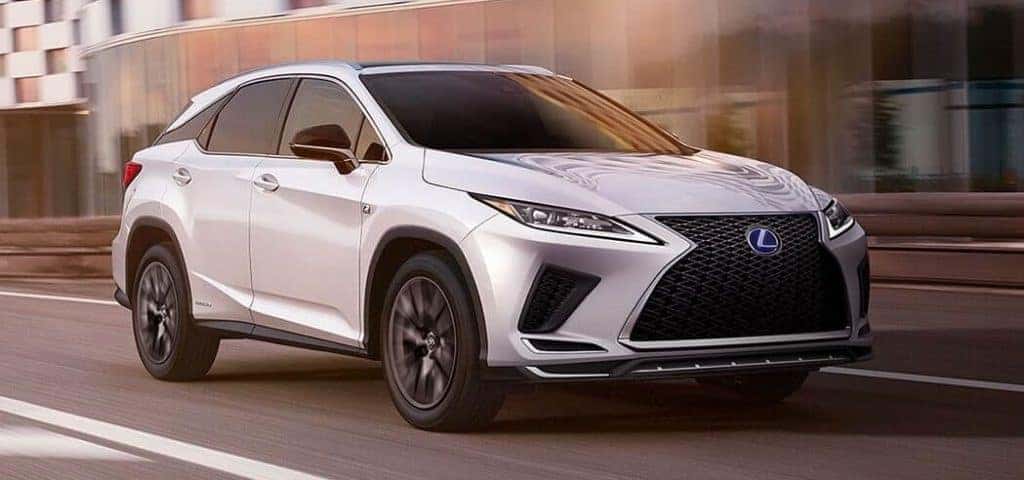 Here at Ira Lexus of Danvers, our goal is to provide drivers like you in Danvers, MA, with a wide selection of top-of-the-line luxury Lexus sedans, SUVs, coupes, hybrids, and performance cars.
We encourage you to stop by our showroom or browse and buy entirely online, call us on the phone, or chat with us on our website with any questions that might come up. To get started, browse our entire Lexus inventory right here on our website. Continue reading to learn more about Ira Lexus and our many services.
OUR LEXUS VEHICLES NEAR DANVERS MA
At our Danvers Lexus dealership, we feature all different types of models, from the ES and LS to the NX and RX.
We carry NEW LEXUS VEHICLES, along with used and certified pre-owned ones. No matter what body style, color, or list of features you want, we have something for everybody, so we'll be sure to match you to your ideal automobile.
You can actually look through our inventory online before visiting us. If a couple models interest you, you can learn more about them through our detailed Lexus reviews and comparisons. Then, be sure to test drive them, to see which vehicle is the one for you.
FINANCING YOUR LEXUS
After picking out your new ride, we're sure you'll want to drive it home as soon as possible. To start the buying process, simply fill out our short and secure finance application. When that's all done, we can reach out to discuss your finance options.
We'll go over your budget and help you decide if BUYING OR LEASING a Lexus is the right option for you. Whichever one you decide on, we'll make sure to get you a great loan or lease plan with terms that you can feel good about.
Additionally, if you're looking to trade in an automobile, then you'll want to check out our handy trade-in tool. Simply enter info in about the car, including its condition, and the tool will estimate its worth. Then, after you get an in-person vehicle assessment, you'll receive money that be can used as a down payment to help lower the cost per month.
STATE-OF-THE-ART LEXUS SERVICE

Regardless of what's going on with your Lexus, we can fix it. Whether you need an oil change, tire rotation, or transmission repair, the Lexus technicians in our service center can handle it quickly and efficiently. That way, you can rest easy knowing your car will continue to perform well for many years and miles to come.
If you wish to wait while your Lexus gets worked on, you're welcome to do so in our lounge area. You can relax, have a beverage and snack, and even get some work done with the free Wi-Fi. Before you know it, your vehicle will be as good as new again.
On the other hand, you may need to get back home or to the office. If that's the case, then take advantage of our courtesy Lexus loaner vehicles. You can use them to get to whatever you need to go, while our team works hard at getting your car in great shape again. When your vehicle is all done, just bring the loaner back to exchange it—it's that easy.
LEXUS PARTS & ACCESSORIES
If anything has to be replaced inside your Lexus, we'll use genuine OEM parts for the job. These are the same parts found on the assembly line when the automobile was first built. Therefore, it'll fit inside your car perfectly and will help keep it running well for many years and miles.
You may prefer to work on your Lexus yourself. If that's the case, then check out our parts center for headlamps, front spring and shock absorbers, heating/air conditioning compressors, and more.
We also have lots of Lexus accessories available, if you want to give your vehicle a bit of an upgrade. These accessories can be found in several categories, including…
Exterior: rear spoilers, roof rack cross bars, alloy wheel locks, and more.
Interior: all-weather floor mats, coin holder/ashtray cups, illuminated door sills, etc.
Performance: things like oil caps, radiator caps, and performance exhausts.
If you know what part or accessory you want, fill out our order parts form online. Otherwise, give us a call, and we'll help get you the items that you need.
SERVICE & PARTS SPECIALS FOR YOUR LEXUS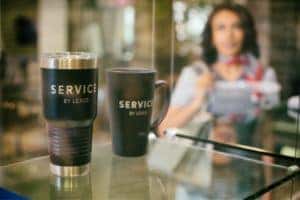 We also have lots of service and parts specials on our website, for your convenience. These could be for things like:
An oil and filter change
Battery check
Vehicle diagnosis
These specials do change occasionally. Therefore, you'll always want to double-check what we're offering before SCHEDULING SERVICE. Our Service department is here to help you change your oil, replace your breaks or help you out in anyway you might need. Schedule an appointment today!
WHAT WE LOVE ABOUT SERVING DANVERS MA
Before we dive into our dealership, we'll tell you a bit more about Danvers, MA, a city that we're proud to be located in.
This Essex County town was originally known as Salem Village, a town remembered for its association with the Salem witch trials back in 1692.
Today, it has about 27,000 people living and working here, as well as visiting many of its local points of interest. Here, you can take a tour of the Rebecca Nurse Homestead, catch a show at the North Shore Music Theatre, or walk around Endicott Park.
To get to any of these fun spots around town, you'll need a reliable mode of transportation. Since our Lexus dealership is located right in Danvers, finding one is easier than ever.
CONTACT OUR LEXUS DEALERSHIP IN DANVERS MA TODAY
Whether you need help with finding a new car, purchasing it, or keeping it in tip-top shape, just turn to the experts at Ira Lexus of Danvers.
The staff here is ready to fulfill any automotive need that you may have. So, don't wait. CONTACT OUR LEXUS DEALERSHIP in Danvers, MA, today!
Our Google Reviews
Everything went smoothly today no issues. Timely done Good discussion on service coming up. Car returned in good shape and clean. State inspection was successful completed
The team at Ira Lexus made it very easy for my growing family to upgrade to a 7 passenger vehicle. Thank you for your professionalism and efficiency. My wife loves that our interior is protected from stains! I'm glad we have tire protection and damage forgiveness so I don't have to worry about the lease (my wife will be driving the vehicle, so this was HUGE for me. Lol). Great experience; keep it up!
Recently purchased a used Lexus RX350 . Our sales rep was Nikki and she provided excellent service. She quickly addressed the items we were concerned about. We are very happy with our recent purchase and the overall buying experience.
I worked with Jaime de la Cruz to buy a Toyota Highlander. We were both motivated and in the end came to a positive outcome. In the past I dreaded working with dealerships to buy a car but this time was much better. I would recommend Ira Lexus. Thanks much.
The replacement of my tire was quick and efficient. It wasn't your typical tire as it wasn't your typical car! I also had a detailed and it looks like a brand new car. They did a fabulous job with everything
You are in good hands with Brendan DeAngelis when servicing your car. He gets high marks for his customer service and work ethic. My car is older and the techican D. UY did an excellent job in the repairs needed and my car drives like a dream again! Thank you for keeping me safe on the road. See you in 5,000 miles! Kim Rudolf
Great Service as normal. I appreciated the way my representative took the time to explain what my car needed and its condition. Very helpful. Will return.
Great financing options, dealer found exact car I wanted though they didn't have on lot. Excellent customer service, easy to work with, accommodated my schedule
Great service and good pricing. I talked to many dealerships and IRA was much better than other Lexus dealerships I shopped. Excellent car buying experience!
My visit to Ira Lexus Danvers was great. I was able to get my car serviced and get my car concern resolved. I was updated with the status of my car at each step with no worries. Thank you !
I love this dealership because of the customer service the care they give make you feel comfortable when you leave your vehicle in their hands they good.
I purchased my brand new Lexus Rx350 the sales process was bar none the best I've ever experienced. Service has been fantastic. Dennis Pellegrino is amazing. He always go over and above to make sure he takes care of everything your vehicle needs. He's very passionate about his work. Ira management these are the type of employee that make your customer come back.
Autumn McCarthy is an excellent service advisor. The service is top quality. Pricing and service needs are always disclosed up front. They obviously take pride in their work and their facilities. Their staff is pleasant and professional.
Our sales associate worked hard to get us the car we wanted and kept us informed during the process. He even delivered it to our house.
Mark Gordon was amazing! Him and the team worked to get me into my dream car. Thanks so much for all you do! Great experience, so happy!
Jen Perry was very sweet and caring. She kept me updated about my car while I waited for it. I have dealt with Jen before and felt the same way. She definitely is an asset to your company!
Brendan Deangelis is the best. So courteous and helpful. Looks out for your well-being and is very thorough. I love going to this location for service.
IRA Lexus accommodated me on an emergency basis on my schedule. The wait was minimal, repairs exceeded my expectations, and I was quite pleased. I would return in the future.
I came for recall service a month ago but was told there are no fuel pumps available to replace for this recall. Being a woman I was very concerned to get stranded on highway . When I called and asked for the manager Rick Chase was more than just helpful . I came the next day and got a treatment of a President . Car was washed in and out , everything else was checked and recommendations made and when I got in after to go home I found it was filled up with gas!!! What else can you ask ? Simply unbelievable
Everyone in this place is pleasant. Jack was helpful but not pushy. I admire Willy for getting me to visit as I did not need a new car! But I love my 2021 Lexus!
I purchased the new Lexus 250 AWD. My sales associate, Rick, was very knowledgeable and he was very helpful. He was not pushy. We love the car.
Excellent service as always from start to finish, Thanks Tyna ! Always good customer service every time I go to ira Lexus ! ! !
Tyna was great to work with. She didn't hesitate to get me a loaner car when the shuttle wasn't available My car looks and rides great! Thanks so much!
Very happy with the service. Thank you very much for helping me today with my concerns and on such short notice. I appreciate your help.
The whole buying process was very easy and friendly. No push and was left free for our own decision. Excellent service and pleasant experience, and facility is very nice too.
5 yrs ago I purchased my car from this place. Come here most of my time for servicing And maintenance of my vehicle and So far I am very happy with their service.
My cousin recommended me come in here for services. This is my second times I send my car for maintenance I'm very happy the service, friendly, experience service department. Especially this time , full service, They're come in my place pick up the car and delivery after works done. Brendan he is my service. I will give him 5 golden stars Highly recommendation.
I just picked up my RX 350 from service and again another job well done by Tyna Toek my service adviser who's always so polite and courteous
I have been a IRA Lexus customer since 1998 and I have been very happy with the quality and professionalism of the service team. Brenden, our Lexus service manager at IRA Lexus has been especially very good.
I had a terrific experience working with Mark Gordon and the staff at Ira. Because we are in a pandemic, it was important to shop somewhere that takes extra precaution for a safe experience. And they did just that by everyone wearing masks and being social distant from one another. Mark was a pleasure to work with. The transaction was quick and I didn't feel pressured at any point in the process. I love my new car and highly recommend the team at Ira.
It is not surprising that this particular Lexus Dealership is so successful when you have people like Elliott. He is a professional. I do appreciate the way I am treated by employees when I am at the dealership.
This dealership does it right. Customer service is superb! Staff make this experience smooth and effortless. Efficiency is their motto, while totally personalizing the customer experience. As always Mark was exceptional.
During the middle of my vacation, several dashboard warning lights on my IS250C came on just as I was to set off on a day trip in the area. Ira Lexus was able to get my car in for service immediately and provided a loaner vehicle. Brendan did a superb job of keeping me informed throughout the process and getting my vehicle back into tip-top shape by the time I needed to head back to my home in NY. It was obvious that everyone I came into contact with from the service center valet (who I nicknamed Broadway) to ...
It was a pleasure purchasing my new Lexus from IRA Lexus. It was hassel free. Highly recommend this dealership. John Ponce sales consultant was amazing.
Always service oriented. Friendly from the time one enters to the time you leave. They keep you posted as to other issues they may encountered during inspection. The car wash is a bonus.
Everyone was very professional and were very knowledgeable about the cars we asked about. Information about banking and process we right on the money. I would consider buying from them again.
We bought our new car at Ira Lexus in Danvers and we are very happy with our experience. Olti our sales rep did a great job finding the exact car I was interested in, he was great to deal with and did a fantastic job explaining all the features and the information we needed about our new car. 5 stars for Olti too !
Fantastic Service!The dealership made the car buying process so easy . I was able to relax in the beautiful showroom while my paper work was prepared.
Great experience from start to finish. Never felt rushed or pressured into anything. They went above and beyond to make sure I was completely satisfied with my new car. Facility was extremely clean and following COVID protocols. Will definitely recommend and come back again. Jack was patient with me and I was definitely not an easy customer to deal with.
I'm a repeat customer. Treated with respect by a friendly, courteous sales rep. Process was efficient from start to finish, excellent turns. Car delivered to me two days Kate as promised
Jennifer Perry in the Service Department was the best to work with! From dropping my car off for service, to getting a loaner and then picking my car back up. So helpful and even a call-back to make sure everything went well. Thanks Jen!
It's always a pleasure to go back to IRA Lexus for my car services. I had a wonderful memorable experience with Brandon D. and his associates at the dealer. The staff were professional, fast and accurate. Brandon took his time to explain the service plan in detail. Overall I'm satisfied and definitely will go back in the future.
Jennifer was terrific checking me in and out without delay. The service was excellent as was the new facility. I have recommended this dealer to people in the past and will do so again.
Very happy with the service at Lexus. They make it very easy and accommodate for all service needs. I would recommend this dealership to anyone who needs to service their vehicle.
My service agent was Barry and he was awesome, he applied a coupon for me without me asking which helped tremendously. I received a complimentary loaner!
Not sure why i made a ten o'clock appointment when my car service didnt start till after 2.....i got notice that my doors were unlocked and hatch, this is how i know when the service started.
Mike is very nice and friendly when I got in Lexus in Danvers , I told him that I need to have my oil change and there is small noise underneath the car, he said we will take care of that for you, I am very happy with all the problems getting resulted, this dealer shop provides a great level of services and the technician is very professional.
I am Alexis is probably the best dealership on the north shore of Massachusetts I've been going to them for several years and I have never been disappointed they're excellent
Dennis and Tyna are sincerely the BEST around. Look them up when you book your service. They do not disappoint and go above and beyond.
I had a wonderful experience trading in my lease and leasing a new vehicle with Ana! I will definitely be back the next time we need a new car!
Wonderful service no upsell of anything. They made some recommendations which I appreciate. But they didn't pressure me in doing it through them. I like the ala carte service
My experience was wonderful as always! Work was done efficiently. Thoroughly explained all the needs for my car and service as completed in one day. Have been going here for years and will continue to do so!
Efficient done early. In and out . Simple. Safety first bc of COVID. Will always service and buy from IRA Lexus! Car #2! Thank you!
Service was great as usual! I worked with Tyna and she was friendly, professional, and accommodating! She explained everything well! I was Very pleased with my experience!
Great service and customer service. Brendan was really helpful friendly and very knowledgeable he took the time to explain what the service performance to my xar
Service was excellent , very thorough. Offered drop off of loaner car and pick up of vehicle. Responsive to questions. Car returned fully cleaned inside and out.
Ira Lexus IS great and Jen is always a pleasure, smart and efficient.... which gives me another reason for sticking with Lexus. Thanks so much!
Brendan continues to be the consummate customer service person who always explains my repairs to me in a way that I can understand and appreciate
I purchased my vehicle in this dealer and I like to get my service repairs done here from time to time and they always do a great job! I have them a 5 out of 5 because I appreciate the loaner
I am glad that I chose This dealer. The place is clean and welcoming. The saler was fast and efficient. Overall Excellent customer service. I will go back there.
Advisor was friendly and communicative, techs were quick to accurately diagnose and treat the problem economically. The facilities are comfy, although the TV volume stuck on ghastly ABC "News" was a little distracting.
IRA Lexus did a great job today. They pick up my car, did the work and brought it back expertly cleaned. They kept me informed throughout the entire process and I'm very pleased with the work that was performed.
Brendan provided terrific customer service for my routine maintenance. Everyone at the dealership is always courteous. Seamless from start to finish. Always a great experience!
Brendan delivers great customer service and IRA service department is top notch! I would recommend IRA if you're purchasing a vehicle and for service post purchase.
Danvers service: Brenden is the best person on the line, he never misses a beat. He is courteous, informative and works hard to give great service. Ill be back.
IRA LEXUS has been my dealer and service provider since 1997 and I have had nothing but the best from the service team. During my last visit, Dennis went beyond what is expected to ensure a very satisfactory service experience. Thanks Dennis!
Very easy to schedule service. When I arrived, I was greeted very promptly and my schedules Service was honored. The waiting room was set up for social distancing, and my car was serviced and returned to me ahead of schedule.
I hope our next buying experience is better. Trying to make a purchase thru this covid was strangely impersonal. Only 3 people working and the manager flat out told me he wanted nothing else to do with this transaction. Salesperson did not get back to me on her day off. Being in sales and finance for 20 years I was expecting more from this especially when people are working from home. I did everything I had to do to make it happen I expected more.
Great service and great experience . Great service and great experience . Great service and great experience . Great service and great experience . Great service and great experience .
Brendan is service is awesome! fast and very thorough, got me a loaner and did a great job. I will go back to IRA lexus.
Brandon really seems to truly appreciate business and customer satisfaction and is very personable I will only ask for him from now on and recommend him highly
I keep coming back here for service because of trust in the workmanship and the courtesy, friendliness and and knowledgable explanations by my advisor. I feel my auto investment is in good hands here. Thank you.
Dennis was my service person. He was very knowledgeable, helpful and courteous. He called to explain what was needed to be done. Dennis is an asset to the Lexus dealership.
DENNIS PELLEGRINO took great care of me today, the minute I arrived he immediately came out and greeted me. I was in and out in less than 15 minutes. He called me when my vehicle was ready and explained all the work that was done in details and when I went to pick it up he was ready for me and I was back on the road in no time.
Great location! New, clean, great food and beverage options in the waiting area. Brendan was excellent! Five Star customer service. This is the location I will be servicing my car at in the future. Thank You
Great service department. I've had my Lexus serviced here for years and it's always been a pleasurable experience. I've never had a complaint. Would never bring my car anywhere else for service
Great service experience Had some issues with my vehicke but everything got fixed and resolved The whole time my vehicle was in service which was for 7 days I got a loaner my service advisor was a gentleman and kept me updated
Been using IRA for years purchasing automobiles and using their service department. Always found them to be informative, fair and efficient. Would use them again.
Jennifer was my service adviser she was great. Recall service was quick, got a loaner and they filled up my gas! They told me how long it would take and it didn't take any longer than that.
Always great service everyone is helpful and will always bring my car back to be serviced at Ira. I have been dealing with Jennifer from the beginning and she is without a doubt the best.
This is my 3rd vehicle purchased through Ira Lexus and always a smooth process. From sales to service, I have always been treated with nothing but respect. Hands down my favorite dealership on the North Shore.
Lexus provides great service in their brand new facility! It is comfortable, clean, and there's snacks! They let you know what they are doing to your car and when it will be done and give you updates as needed! I really appreciate good service!
I'm still driving 50 minutes south for good ole Dennis and his service team. Need 3 things in life a good doctor a good lawyer and most importantly a good mechanic. At least I found 1 of the 3.
The service team from the time of booking my service appointment to the thorough evaluation and consulting throughout the service process was efficient and professional. My shout out to Brendan Deangefis for an excellent job done. Thanks
Done a complete auto detailing. Thoroughly cleaned but lacked restoration of show quality luster and finishing touch. Trunk baggage net not restored to the original place. First time disappointment in service from this dealer.
Brendan was excellent and a true representative of Ira Lexus. He is courteous, friendly but totally professional East. Car was ready when he said it would be with absolutely bo problems.
Took my car in for routine service. My loaner car was waiting for me, service was fantastic as always. Quick and simple! Excellent customer service department!
You are treated very well and feel like a person not just a number. Dennis Pellegrino is especially good in explaining the process and what to expect. It is easy to get him on the phone when you need to. It feels like a quality experience all around.
Service was great. Facilities are superb and personnel were very friendly, knowledgeable and helpful. Notification of appointment and notification of status of job are very good.
Mark McLean was excellent. Fully transparent on everything that was done to my car. Communication was and is always fantastic from the Ira Lexus service department
The employees were polite, friendly and efficient. Dropped my car off and received an update on the services needed in a timely manner. Will be back again for my next service
Great dealership! Have purchased two cars here! They are very accommodating My service manager Brendan Deangelis Is always friendly, professional, and helpful. He is always willing to explain everything to me and makes it a good experience. Would highly recommend this dealership!
The heated seats do not get hot enough as designed. Very disappointing! Needs a design fix and recall. Very poor design of seat heaters! So, please fix the design
Dennis Pellegrino and Service Team are the best. He keeps me informed about everything that needs to be done, is always courteous and polite. Service team keeps my SUV running like new! Has 156k miles on it and runs perfectly. They make it all easy with the loaner car and then when I pick up, my car looks brand new, inside and out!
The service was fast. I enjoyed having a loaner vehicle readily available. The facility was clean and offered good amenities for those who wait. I'd recommend this dealership for Lexus owners
This Ira Danvers is an amazing facility. Customer service is amazing, location is wonderful. I look forward in continue being a part of the family! Happy holidays!
I bought my LS430 from Ira Lexus in 2006. 13 years later it still runs like a new car. Ira does most of my service. They charge dealer prices but the work has been excellent. Fortunately, this car is so reliable almost all the work has been regularly scheduled maintenance.
Excellent place and services. Highly recommended. Super clean and conffi wait area. Good coffee or tea if you prefer. Always friendly and quick attention to every customer.
Lexus quality and courtesy when being serviced are the reasons I stay with Lexus car after car. This dealership is organised and professional. Thank you.
Excellent service and as always, Jennifer Perry's coordination and professionalism are top shelf. I hope to buy my next new car at this dealership because of these reasons.
---
Leave Us A Review