Daniella's Café and Market

Whether you're in the mood for a dine-in experience or prefer to eat at home, Daniella's Café and Market has all the Italian food you could ever dream of. If you're looking to take your taste buds on an international adventure, Daniella's is the place to go.
With a wide selection of food items, (all homemade), you're sure to leave feeling satisfied. Curious to learn more? Keep reading!
About Daniella's Café and Market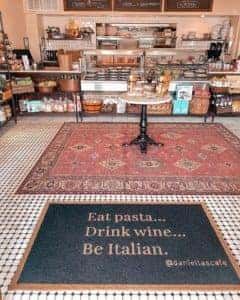 Daniella's Café and Market first opened its doors in October 2014. Seemingly overnight, the people of North Andover, Peabody, and Danvers, MA, have flocked to the intimate café for both dine-in and take-out meals.
Nothing quite beats a homemade meal, especially when it comes from the kitchen of Daniella's Café and Market. One bite into your meal and you'll feel like you've hopped a plane across the Atlantic. The additional touches of mosaic marble floors, antique lighting, and a nickel-plated espresso machine add to the intimate café feel.
Italian Food Made with Love
With a welcome mat reading, "Eat pasta, drink wine, be Italian," you can expect all your favorite pasta dishes to be hot and ready when you dine in. Some of our favorites include the ravioli, shrimp scampi, and the vegetarian eggplant lasagna.
If you're not in the mood for pasta, you'll find several different entrée, appetizers, and salad options either to go or to enjoy in their ambient atmosphere. For the diners who want a lighter option, you can't go wrong with Daniella's salad. For an entrée, the grilled salmon is another light but tasty option, or you could go with a meatball or caprese sandwich.
Of course, you'll have to find a way to save room for dessert, because there's no shortage of pastry options to enjoy. Ricotta cheesecake, biscotti, or tiramisu are just some of their dessert options.
Even when you're wanting to take out you can still enjoy their tasty treats, like their DIY cannoli kits.
Community Events & Catering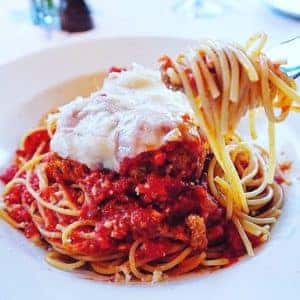 If you love Daniella's Café and Market, you'll love that they offer catering. You can order a try of sandwiches, some pizza, salads, and dessert so everyone can enjoy Italian cooking for your next event.
They also host and participate in several community events, like the Gourmet Gala, to benefit the North Shore Cancer Walk. Most recently, Daniella's Café and Market has been providing free meals to emergency responders and families that are in need of extra support during the global pandemic.
To learn more about booking Daniella's Café and Market as your next caterer or about upcoming community events, we recommend checking out their Facebook page for all the latest updates.
Visit Daniella's Café and Market Today!
Whether you're looking to enjoy a great night out or a night in on the couch, let Daniella's Café and Market do the cooking for you. Here, you'll find all the appetizers, entrees, and desserts you could ever want.
So, what are you waiting for? Head over to Daniella's Café and Market today to grab your plate of deliciousness today!