Community Spotlight: Danvers Historical Society

When it comes to the new advancements of society and technology, we can forget the rich history that has led to our modern era. Things change over the years and sometimes we need extra help to remember our history.
At Danvers Historical Society, in the original area that comprised Salem Village and the town of Danvers, MA, their mission is to provide an outlet for people to remember the town's rich history.
About the Society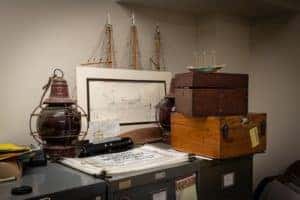 The society was first established on January 1st, 1889, and was reinstated on June 10th, 2009, with the mission of educating present and future generations about the history of the original Salem Village and the town of Danvers, MA. They are able to do this by preserving materials and historical information by upkeeping the museum, the maintenance and acquisition of objects, artifacts, and documents, maintaining important Danvers buildings and properties, as well as conducting several educational and publication programs, and lectures.
The institution was founded by Reverend Alfred Porter Putnam D.D., where he acted as president of the board for many years. Through involvement with numerous volunteers, staff members, and trustees, the community continues Alfred's legacy by ensuring artifacts, documents, and properties are continued to be taken care of and preserved so that visitors can gain a glimpse into the Historical Society's past.
Programs and Services Offered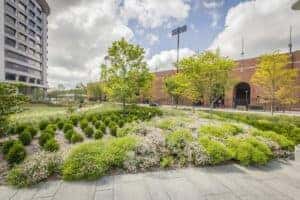 There's a wide variety of programs and services offered by the society. Some examples include:
The Discover Danvers Roundtable: This exciting feature is a collaboration of research provided by expert and novice researchers that explore past and present belief systems in a variety of roundtable discussions conducted annually. In addition to having access to priceless artifacts, visitors will also be given a chance to speak with researchers and ask questions.
Glen Magna Garden Tours: Take a beautiful stroll in the luscious Glen Magna Garden! In addition to providing individual and small group tours, the society also provides seasonal group guided tours of 20 or more by appointment, as well as seasonal guided lunch tours.
Tea & History: If you like to sip on tea and learn more about history, then this event is perfect for you! You can sip on a variety of tea samples while listening to short presentations on important figures at the Danvers Historical Society's Jeremiah Page House. A recent program included the dining and eating habits of George Washington and how tea played an immeasurable role in Colonial America.
Mentoring Students & Young Adults with "Come Grow with Us": Through a partnership with local educational institutions, the Society provides vocational instruction to young adults in various roles including archiving, data entry, event planning, exhibit creation, horticulture, landscaping, property management, and research.
The society also provides a variety of community programs, such as Parade of Trees, which is an annual walk at Tapley Memorial Hall that encourages visitors to look at various holiday trees and wreaths created by area businesses, residents, and community groups. The festive trees and wreaths remain on display for one week and then are raffled off to excited winners.
Visit today
There's a wide variety of services and programs at the Danvers Historical Society that is sure to appeal to both modern and traditional tastes!
Give them a call today or visit their Facebook.