Get Some Fresh Produce from Clark Farm Danvers

There's something to be said about getting some fresh fruit and vegetables—especially knowing they were grown practically in your backyard.
Clark Farm is a neighborhood farm that carries all kinds of produce for Danvers residents and visitors to enjoy. We'll tell you more about the place in this community spotlight. Then be sure to stop by the farm stand or one of the area's farmers markets for a taste of some naturally grown food.
History of the Farm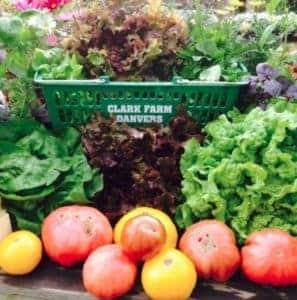 Clark Farm has been in existence since 1728—and it has been in the Hobart/Clark family all that time.
It first began as a subsistence farm, which Peter Hobart and his family used for their daily needs. In 1901, they began to run the farm commercially. However, it always stayed a family-run business.
Over the years, the place was passed down from generation to generation. Finally, it was given to Bill and Elaine Clark, who own it to this day. Bill is actually the 6th great grandson of Peter, so it's certainly come a long way down the ancestry line!
Even when Bill was teaching full-time, he worked to keep the farming tradition alive. He's now retired and is fully dedicated to growing high-quality crops that are free of any herbicides or pesticides.
What's Growing on the Farm?
The produce found on this farm is naturally grown throughout the summer. The season starts in June, where you'll find such goodies as:
Broccoli
Green onions
Heirloom tomatoes
These and other fruits and vegetables are then sold at various local farmers markets. They come from both Clark Farm and nearby New England farms.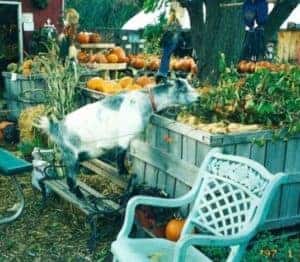 For example, red strawberries from area farms are sold at Clark's farm stand. Then, from July to the first frost in the fall, you'll find sugar-enhanced sweet corn that is available to purchase.
Where to Buy Food & Supplies
So, where exactly can you purchase this produce? You'll find them at different markets in the area, including:
Salem Farmers Market
Marblehead Farmers Market
Swampscott Farmers Market
However, you can also find some of the fruits and vegetables at local restaurants, as well as the aforementioned farm stand right at Clark Farm in Danvers.
Additionally, you can purchase mulch and compost for your gardening needs. At the farm, you'll find Red, Brown, Black, and Natural bark mulch. Not only will they make your yard look good, they'll help retain moisture and control weeds.
If you're not sure which type is right for you, just ask! The Clark family is there to help and will guide you to the appropriate selection.
Visit This Danvers Farm Today
Clark Farm Danvers is a great spot to get some fresh produce and mulch/compost for your home. Either stop by this neighborhood farm today or find some of their crops at your local farmers market!