Community Spotlight: Caramel French Patisserie


Are you looking to satisfy your sweet tooth? Caramel French Patisserie is the place to go. Here, you'll find all your favorite pastries and desserts. Patrons have called Caramel French Patisserie a gem for providing access to a round trip to Paris without ever leaving home.
Are you curious to learn more about Caramel French Patisserie? Keep reading!
About Caramel French Patisserie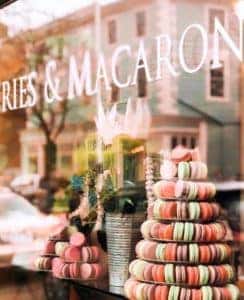 Caramel French Patisserie has been a staple to Salem, MA, since 2015, when brother and sister duo Sophie and Dimitri Vallier joined forces. They had both spent years in the industry already and decided it was time to combine their experience and bring traditional French pastries to the area.
Starting in 1931, the Vallier family has been in the pastry industry, starting when their great-grandfather opened a bakery in Saint-Jean-en-Royans, France. Patisserie techniques have been passed down from generation to generation since World War II.
Having been raised in southern France, Dimitri followed his family's legacy and went into the pastry business. He studied as a Patissier, as well as a Chocolatier and Confiseur. He then worked with world-renowned chefs.
While Dimitri may run the kitchen as Master Chef, Sophie runs the operations of Caramel French Patisserie as the business manager. Having spent years in the industry, Sophie has experience working with well-known chefs and excelling in the industry.
Love at First Bite: Dessert Menu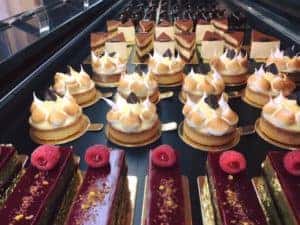 A visit to Caramel French Patisserie means having access to a seemingly endless amount of delicious French desserts. In the mood for something smooth and creamy? The Flan is the dessert that has your name written all over it. In the mood for a chocolaty, creamy treat? Go ahead and treat yourself to the Paris-Brest Éclair.
Other types of desserts offered at Caramel French Patisserie include:
Lemon Tarte
Tiramisu
Royal Au Chocolate
Lópera
There's no shortage of macarons at Caramel French Patisserie, either. These brightly colored treats are bursting with flavor and texture, thanks to the perfect blend of creamy ganache and a light crunch. Macaron flavors differ from season to season, but they also offer a variety of regular flavors. Some of these flavors include vanilla, rose, coffee, and salted caramel.
On top of their regular desserts, Caramel French Patisserie offers a wide selection of seasonal treats. Make sure to head over to their Facebook page to learn more about their seasonal offerings!
Other Pastries
Sweet treats aren't all you'll find at Caramel French Patisserie. Here, you'll also find a wide selection of breads. These flaky treats are sure to melt in your mouth and leave you wanting more. After all, there's nothing quite like biting into a warm, comforting loaf of freshly baked bread.
At Caramel French Patisserie, you have your choice of traditional bread or bread with a sweet twist. Croissants, Pain Aux Raisin, and flavored Croissants are a fan favorite. Although, so is the Cranberry Twiste, Apple Tarte, and Baguette.
Do you need to grab something for breakfast on your way to work? Caramel French Patisserie offers two breakfast packages:
Small: Includes two croissants, two chocolate croissants, an almond croissant, and a palmier
Large: Includes a double of everything included with the small package, as well as two apricot Oreilles d'ours
These packages are perfect for sharing or parceling out throughout the day.
---
Visit Caramel French Patisserie Today
When you're looking to get a taste of France without ever leaving your own backyard, look no further than Caramel French Patisserie. Thanks to their wide selection of French-style desserts and breads, you're sure to lave feeling satisfied.
What are you waiting for? Visit Caramel French Patisserie today!