Best Yoga Studios Danvers MA


Getting in shape is more than having rock-hard abs and a toned body. Getting in shape means taking a mind-body approach to your health. Fortunately, you have access to some of the best yoga studios near Danvers, MA. Both Barefoot Yoga Shala and Mantra Yoga are here to help you achieve this total body wellness approach.
Curious to learn more? Keep reading!
The Mission of Yoga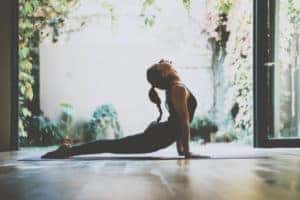 In order to create total body wellness, you need to work every muscle from your head to your toes—including your mind. That's why some of the best yoga studios near Danvers, MA, set out with the mission to free your body, calm your mind, and live with ease.
This mission is achieved at Barefoot Yoga Shala and Mantra Yoga through careful practice of meditation and holding physical postures to help with balance, flexibility, and shape of your body. At these yoga studios you'll find group yoga classes of varying levels and training sessions.
Barefoot Yoga Shala Yoga Classes
If you're looking for a series of diverse yoga classes, Barefoot Yoga Shala is the place to go. Here, you'll have seven different classes to choose from all based on their mission of creating a loving and welcoming environment.
Some of the yoga classes offered at Barefoot Yoga include:
Heart FULL Flow- focus on sun salutations and internal movement to connect to your breath
Yin/Restorative Yoga- focus on mind and spirit connection with the help of oils, music, and props
Vinyasa- focus on attaching the mind to movements
Morning Mantra- focus on chanting aimed at healing and meditation
In addition to yoga classes, Barefoot Yoga Shala also offers other classes and workshops aimed at furthering love and healing. Some of these classes include reiki treatments, self-love classes, and more. To learn more about these additional classes make sure to check out their Facebook page.
Mantra Yoga Classes near Danvers MA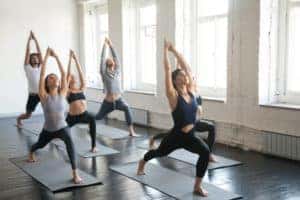 At Mantra Yoga you'll have your choice of several yoga classes offered each day. You'll find that each type of class offering is varied based on their three style classes: calm, aligned, and strength. Each class, while still holding the same types of poses as one another, focus on different aspects of fitness.
After deciding which class level is best suited for your experience and fitness needs you can now choose one of their core yoga classes. These classes include:
Flow yoga- focus on strength and flexibility
Yin yoga- focus on meditation and flexibility
Restorative yoga- focus on meditation and restoration
Beginners yoga- focus on foundations and basics
No matter which class you choose you're sure to leave feeling the perfect mix of relaxed and challenged.
At Mantra Yoga you can even study to become a teacher. After completing 200 hours of their annual teacher training sessions you'll have a better understanding of the art and science of yoga.
Check out their Facebook page to learn more about their yoga teacher training classes.
Visit these Yoga Studios Today
If you're ready to take the first step to creating a total body health and wellness approach, look no further than either Barefoot Yoga Shala or Mantra Yoga—two of the best yoga studios near Danvers, MA. Stop by their yoga studio today to get started!