Where Kids Can Have Fun in Danvers MA
Many families live in Danvers. With that being said, many parents are looking for new ways to keep their children entertained throughout the year.
Below, we've come up with a list of the best kid activities in Danvers, MA. Read through our picks, then bring your kids to either one for a rousing good time!
Laser Quest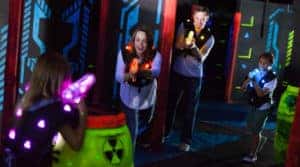 Putting a Competitive Spin on a Fun Outing
At Laser Quest, two classic children's games—hide-and-seek and tag—get a high-tech makeover.
The first one opened in 1993 and quickly grew to about 50 locations throughout Canada and the United States, including Danvers. No matter what, though, they hold onto their mission to "provide an extraordinary experience to everyone, every time."
This is done through the various youth groups, field trips, and day camps that the place provides. You can even stay the night if you'd like. The Overnighter is a popular option for youth groups of 30 or more people. You get the entire facility to yourself for hours of non-stop fun, along with light refreshments served the next morning.
Learn more on the Laser Quest Facebook page.
Monkey Joe's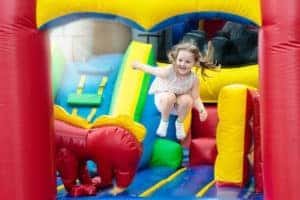 A Perfect Party Spot
Sometimes you need a place to let the kids run around and exert some energy. Monkey Joe's is great for that, as it helps children stay happy and healthy through hours of active play.
Here, your son or daughter can leap, jump, bounce, and slide all over the inflatable slides and obstacle course. Plus, they can have their next birthday party here, where they'll get:
Supervised play and a private party suite
A dedicated party professional
Set-up and clean-up done by staff
You can also purchase pizza, ice cream, and goodie bags for everyone in attendance—helping to make this birthday the best one yet!
Check out Monkey Joe's on Facebook for more info on their services.
Check Out These Kid-Friendly Spots Today
If you're looking for a unique way to keep the little ones preoccupied, the above local businesses may do the trick.
Don't wait. Visit these places for the best kid activities in Danvers, MA, today!