AUTOMOTIVE EBOOKS


Welcome to our Ira Lexus of Danvers eBook Library! We're glad that you found this page. Here, you can browse a wide range of helpful, informative, and easy-to-read Lexus and automotive eBooks. If you have any questions, please don't hesitate to reach out to our team—especially if you live near Peabody, Danvers, or North Andover. Continue clicking around our eBooks to learn more.
Our Lexus & Automotive eBooks
WHAT WILL YOU FIND IN OUR eBOOKS?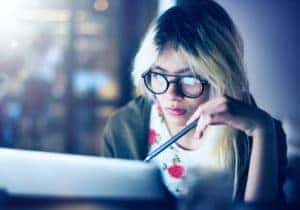 When you download one of our exclusive eBooks, you'll suddenly find a wealth of information at your fingertips. Regardless of whether you're looking for car-buying or car-leasing tips, maintenance tricks, financing secrets, or anything else, you can probably find it here. You can even save a copy of the file right to your computer's hard drive, which will allow you to access it whenever you'd like. So perfect!
Best of all, at the end of each eBook, you'll find a variety of special offers, such as rebates, discounts, coupons, etc. These are a good way to turn an already-great deal into the opportunity of a lifetime!
HOW MUCH DO THESE EBOOKS COST?
Last, but certainly not least, the question that you've been waiting for… how much do our Ira Lexus of Danvers eBooks cost? Luckily, we have the answer that you've been waiting for: each and every eBook is 100% free! Our primary purpose is to simplify your Lexus experience, that way, you'll spend less of your time at the computer and more of your time on the road. In other words, we serve you!
DOWNLOAD OUR EBOOKS TO Learn More!
It doesn't matter if you live in North Andover, Danvers, Peabody, or any of the surrounding MA towns or cities. Just click on the topic that interests you, fill out a simple eBook download form, and start reading.
And, as always, we're here to answer your questions: call us, reach out online, or stop by our showroom now.
These free eBooks will have you up to speed on the category of your choice in no time. Download today!