As a Lexus owner in North Andover, Peabody, or Danvers, you can take advantage of the convenient and cutting-edge Lexus Enform App. If the Lexus Enform App isn't working, it can be due to a few things. You might be logged out of your account or you might have an outdated version.
In this guide, we'll go into the specifics of why the app might not be working and how you can fix the issue. Read through the information below, and don't hesitate to contact us at Ira Lexus of Danvers if you have any questions!
Why Is the Lexus Enform App Not Working?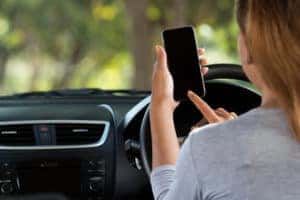 If this feature isn't working, you'll first want to make sure that you've created a Lexus Enform App account. Then, make sure that the username and password you entered in the application matches what you used to create the account online.
In order to use the app, you need a smartphone with a data plan. If your phone doesn't have a data plan, then the app won't work.
If you have a compatible phone and your account info is correct, then you may have an outdated version. You want to make sure you upgrade to the latest version of the Lexus Enform App. You can download updates from the Lexus website to your PC or MAC computer. Transfer the update onto a USB drive, and plug that into your vehicle.
Once you have the latest software, you'll want to verify that you're logged into your account while using the app. After that, you should be good to go.
What Is Lexus Enform?
With the Lexus Enform App, you can connect your smartphone to the vehicle to access lots of technology options. Through a complimentary trial period, you'll get several available services that are on the next level of convenience.
If you run out of gas, have a flat tire, or need your car towed, Enhanced Roadside Assistance will help you out. Plus, Lexus Enform Service Connect will send alerts when your vehicle is due for service.
You can also start the car, unlock the doors, and more, right through your phone. Additionally, your favorite apps will sync with the vehicle for easy access. So, you can stream music, make dinner reservations, buy movie tickets, and more, right from your Lexus automobile.
From safety and service to navigation and entertainment, Lexus Enform will bring you everything you need for an enjoyable driving experience.
CONTACT US FOR MORE INFORMATION
If you're still having issues with the Lexus Enform App not working, then contact us at Ira Lexus of Danvers. Here, you'll find staff members with experience in and knowledge of all things Lexus technology. They can easily determine why the app isn't working and will get it fixed in no time. Before you know it, you'll be back to enjoy the app on your trips around North Andover, Peabody, and Danvers.
So, if you need help with the Lexus Enform App, don't wait. Contact Us for Assistance today!