LEXUS NX VS ACURA RDX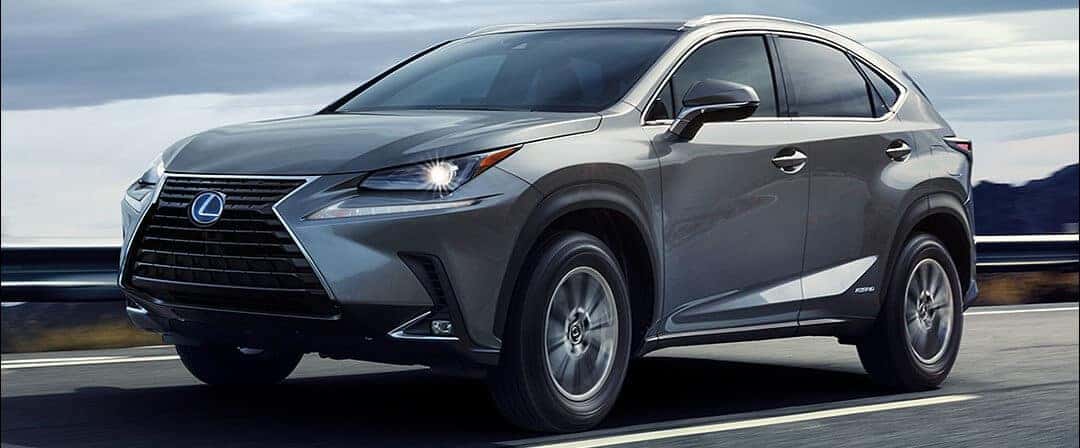 When searching for an SUV near North Andover, Peabody, or Danvers, MA, it helps to find one with:
• High efficiency
• A spacious cabin
• Lots of features
Two vehicles that fit this mold are the 2021 Acura RDX and the 2021 Lexus NX. You may be wondering, though, which one would better satisfy your daily routine.
That's why we've created this Acura RDX vs. Lexus NX comparison to help you make that decision. Below, we'll highlight the similarities and differences between these automobiles. Then, you can contact the team at Ira Lexus of Danvers to see your favorite model up close and experience it for yourself.
2021 RDX VS 2021 NX: PERFORMANCE SPECS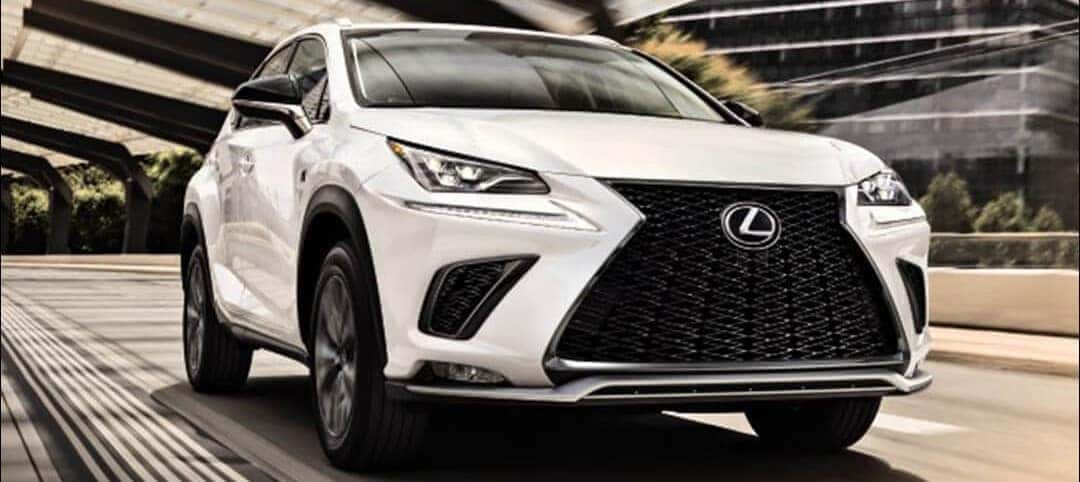 With either the 2021 Acura RDX or the 2021 Lexus NX, you'll get ample power, great fuel economy, and an overall composed driving experience.
The NX comes standard with a 2.0L 4-cylinder engine that delivers 235 horsepower and 258 lb-ft of torque. Even with all that power, though, you'll still have a highly fuel-efficient SUV.
That's because it achieves an EPA-estimated 22 city/28 highway MPG. Want even more efficiency? Get the NX 300h, the hybrid model, for an EPA-estimated 33 city/30 highway MPG.
| | | |
| --- | --- | --- |
| Lexus NX | | Acura RDX |
| 2.0L 4-cylinder | Engine | 2.0L 4-cylinder |
| 22 city/28 highway MPG | EPA-estimated MPG | 22 city/28 highway |
The Acura RDX also comes with a 2.0L 4-cylinder engine and similarly earns an EPA-estimated 22 city/28 highway MPG, but it's not available as a hybrid, so your efficiency will be capped at this mark.
LEXUS NX VS ACURA RDX: EXTERIOR DIMENSIONS
The exterior measurements of these two SUVs could also weigh heavily in the performance they're able to provide. For instance, the length of the vehicle could determine how easy the SUV is to control. The RDX measures 186.7 inches in length, while the NX is only 182.7 inches long. The NX's shorter length will make it easier to maneuver, especially on crowded roadways.
| | | |
| --- | --- | --- |
| Lexus NX | | Acura RDX |
| 104.7 inches | Wheelbase | 108.3 inches |
The same way the length of your SUV plays a role in how smoothly a vehicle will ride, so does its wheelbase. The wheelbase of the NX is considerably shorter, meaning the Lexus will offer a tighter turning radius. Again, you'll find this helps make the NX more maneuverable in a diverse set of driving environments.
LEXUS NX VS ACURA RDX: INTERIOR SPACE & AMENITIES
Whether you choose the 2021 RDX or the 2021 NX, you'll have an SUV that's more than accommodating for five people.
This is especially the case for the Lexus, which has 42.8 inches of front legroom and 38.1 inches of rear headroom. So, regardless of stature, you'll fit comfortably in either row.
Unfortunately, the Acura isn't quite as spacious. Up front, there's 42 inches of legroom. Then, in the rear seats, there's 38 inches of headroom. It's a similar situation when comparing the amount of hip room between the Lexus NX and the Acura RDX, with the Lexus model once again providing more wiggle room for all passengers.
| | | |
| --- | --- | --- |
| Lexus NX | | Acura RDX |
| 55.1 inches/53.9 inches | Hip Room (front/rear) | 55 inches/50 inches |
While the numbers are close, that seemingly little difference could mean a great deal when you sit inside the vehicle.
However, both models offer lots of amenities to help keep everyone happy. For example, both the NX and the RDX come with dual-zone climate control systems. So, no matter what the outside temperature, you and your fellow occupants can count on feeling comfortable inside either SUV.
Additionally, both of these premium SUVs come with great seating amenities. The perforated seating surfaces will provide great style and comfort with enhanced breathability.
RDX VS NX: TECHNOLOGIES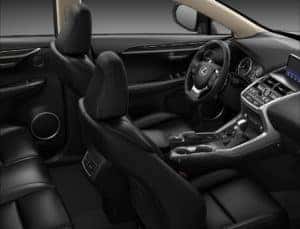 Finally, you'll find lots of high-tech features inside the Acura RDX and the Lexus NX. For example, they both come standard with:
• Bluetooth® technology
• Android Auto™
• Apple CarPlay®
While both vehicles come with Android Auto™ and Apple CarPlay®, the Lexus NX includes additional connectivity. This comes in the form of Amazon Alexa assistance, providing yet another way to connect your device and have easy access to multimedia functionality.
Furthermore, the 2021 NX offers an available advanced navigation system with a 10.3-inch split-screen multimedia display. You can have 3D maps shown across the entire screen in a wide view or can utilize the split feature. The map will remain on one side while you can access your audio and climate controls on the other. The RDX offers a nice navigation system with a split-screen interface, too. Unfortunately, the screen is 10.2 inches.
Moreover, each vehicle comes with lots of driver-assisting technologies for your peace of mind. The NX, for instance, comes standard with the Lexus Safety System+ 2.0 suite, which includes Road Sign Assist. This feature uses a built-in camera to detect stop signs, speed limit signs, and more, and then will display them in the instrument panel. The RDX has an advanced suite of safety features, too. Unfortunately, it doesn't include anything like Road Sign Assist.
These two luxury SUVs do come with quite a few similar features, though. For example, both the Lexus NX and the Acura RDX come with these safety features:
Pre-Collision System/Forward Collision Warning
Dynamic Radar Cruise Control
Lane Departure Alert
Additionally, in exploring both luxury SUVs, you'll find backup camera systems. When shifting either the Lexus NX or the Acura RDX into Reverse, this feature will automatically turn on and show what's going on behind your vehicle. This added line of sight to the rear of your vehicle will help as you maneuver in and out of those tight parking spots.
The Lexus NX adds another available camera feature, though. The available Panoramic View Monitor is an option you could consider adding to your Lexus vehicle. When equipped, this feature won't only show what's going on behind your SUV but will provide a camera view of the entire environment surrounding the vehicle. This will keep you constantly informed as your environment changes.
2021 ACURA RDX vs 2021 LEXUS NX: VERDICT
When it comes to the Acura RDX vs. Lexus NX, the Lexus offers more in every category we've covered. If you still wonder whether it's right for you, though, we suggest getting behind the wheel.
You can do that by scheduling a test drive at Ira Lexus of Danvers. We'll have you take the SUV for a spin to gauge its performance around North Andover, Peabody, and Danvers, Massachusetts.